This week I have been trying to be Robert Crumb, after someone (Selena) mentioned him in the comments.
Tilly has a mullet
Tilly has just had her hair done. I could buy a second-hand car for the same money. It looks a bit like a mullet. Tilly is less than grateful for my helpful observation.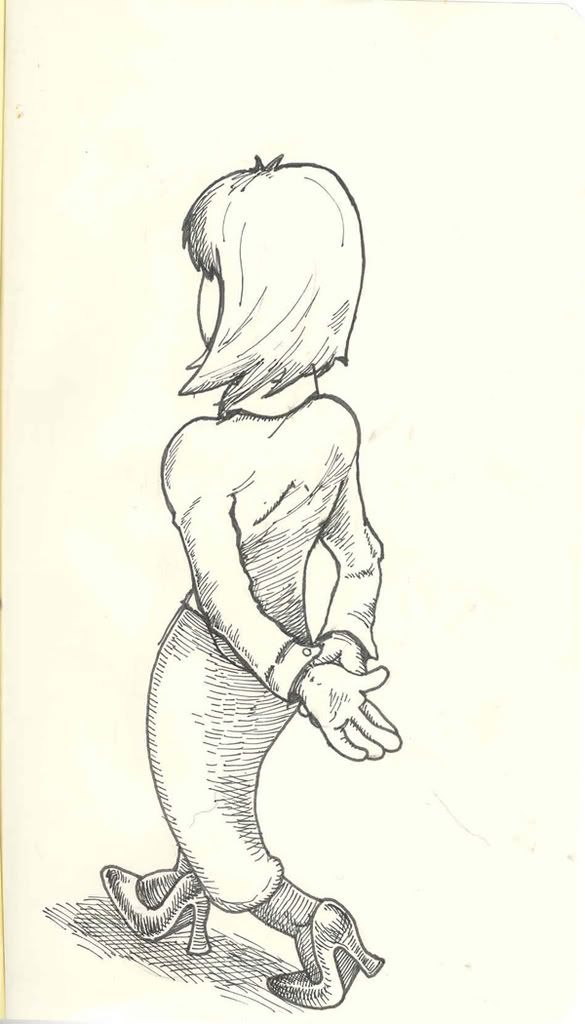 Random cartoon bloke
Drawn with new fountain pen.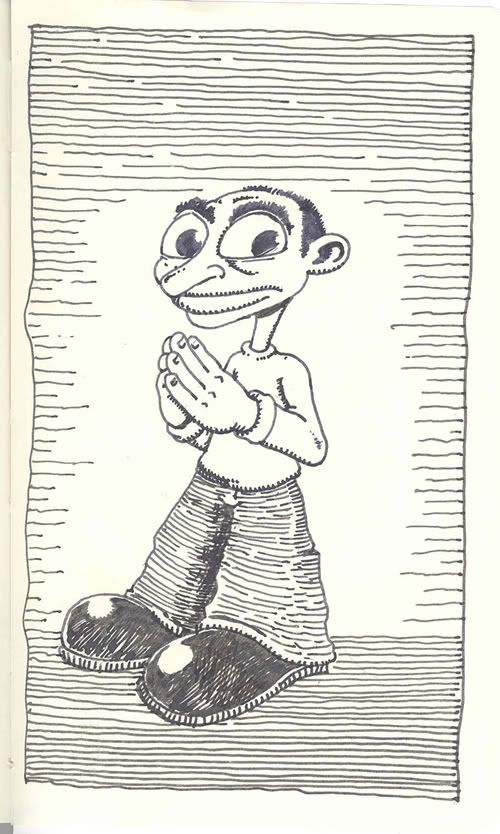 Tentacle monster's show of affection mistaken for attack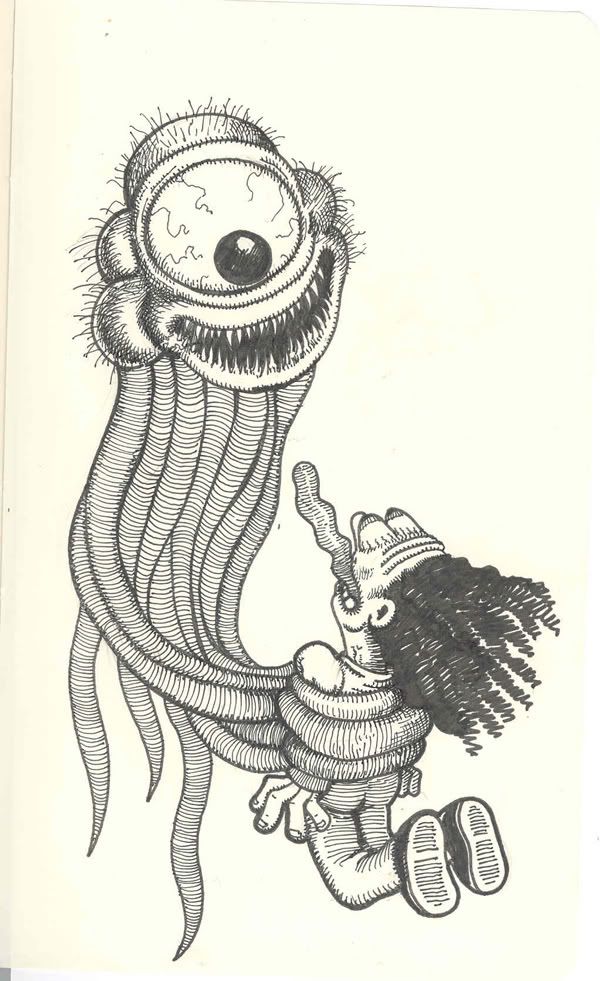 Tilly and me
Looking almost entirely unlike either of us, but very loosely based on a picture taken at The Worst Barbecue Ever. Tilly doesn't dress like a hooker, either. Outdoors, anyway.